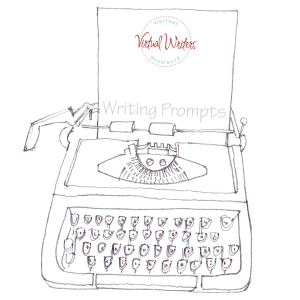 Writers' Dash

I found #writersdash on Twitter, what is it?
The Writers' Dash (#writersdash) is a prompt-driven, free writing exercise held on Second Life® every weekday. If you're attending the live event in Second Life® there'll be an opportunity for you to show your work to the other participants, at the end of the timed writing session. If you're unable to attend the live event you can share your work on Twitter, Facebook or on our blog – just look out for the prompt post and leave your dash piece as a comment.
If you want your dash piece to be included in the weekly Dash in the Pan newsletter, simply post it to your own blog, then promote it on Twitter using the #writersdash hashtag.
How does it work?
At 5:30am & 5:30pm Pacific Time we share the word prompt on our social media channels; the live event begins in Second Life® at 6am & 6pm PST. Write whatever comes to you. Don't fixate too heavily on word choice and disengage your inner editor – the key is for you to get the words on the page first; you can worry about editing later.
At the end of the timed writing session you can share your dash piece with the other participants for critique, if you wish.
Do I have to do the Writers' Dash in Second Life®?
No, you can do it offline, if you prefer. 
How do I join the live event in Second Life®?
You will first need to sign up through the Second Life® website. Go to http://www.secondlife.com to start the process. It's free to join.
Click on the JOIN NOW button and this will take you to the Registration screen. Here, you simply fill in your personal details and choose a name and look for your avatar. Don't worry too much about your avatar's appearance as there will be plenty of opportunity to tweak it once you are inworld.
Once you have completed your Registration, you'll be asked to download and install the Second Life® viewer to your computer. You will then be taken to a screen that allows you to choose which community gateway to enter. This is important, as we want you to go through as smooth a transition as possible. Please choose the Caledon (Victorian Steampunk) Community Gateway. Once you have chosen the gateway you will find yourself appearing inworld at the University of Oxbridge in Caledon. Now begins your brief induction.
Follow the signs and read the information boards as you come to them. There is also a short Second Life® tutorial provided on screen. Try and absorb as much information as possible, but be mindful that you can always return to Caledon at a later date if there is something you feel you missed. At the very least try and understand the most important concepts such as how to move, how to talk and your camera controls.
Once you have completed the Orientation Tutorial you will need to find your way to Milk Wood. This is the sim that is home to Virtual Writers. At the bottom of your screen you will see a search tab. Click on this and look for Milk Wood. Now the teleporting fun begins. Click on 'Teleport' and you will be moved from your present location to our welcome area. Make sure you save the landmark so you can easily return there.
We look forward to meeting you at one of our various daily writing events. Don't forget to click on one of the group joiners, so you can stay abreast of happenings in the writing community. You can also join Virtual Writers through the search facility. Simply put Virtual Writers, Inc. under group search, click on the group name to bring up the profile screen, then click 'View Full Profile', followed by 'Join'.
What is Virtual Writers?

Virtual Writers is a popular online writing community, active since 2007. We are committed to showcasing both experienced and emerging writers in a range of interactive and immersive environments. Our compelling calendar of events provides opportunities for writers to cultivate their craft, develop literary poise, and establish a strong artistic voice.
Whether it's being immersed in an active writing community and honing talent, publicizing a book release, facilitating the marketing of a book online, or simply increasing presence on the web, Virtual Writers can help.
Visit us on Second Life® or our social media channels, and get interactive.